Monument Pins Overview
Monument Pins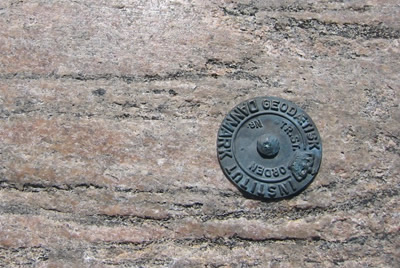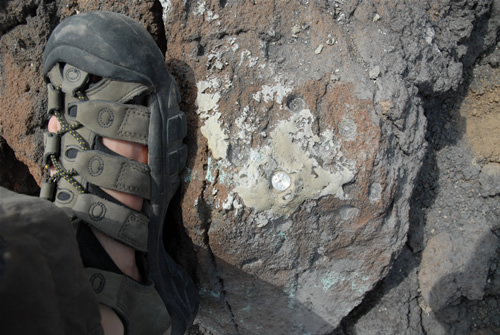 Danish geodetic marker near Kangerlussuaq, Greenland (left); simple stainless steel pin at site DOIW in Afar, Ethiopia (right).
Pros
Inexpensive (e.g. $15-50, depending on marker design)

Can be installed with a battery-powered drill

Small footprint, low profile

Short installation time (<1 hr, can be as little as 15 minutes)

Materials and machining are available in most cities

Can be installed on a rooftop or other stone or cement structure

Can be occupied with a wide variety of antenna mounts
Cons
Can only be installed in solid material

Must be occupied with a temporary antenna mount
Design and Construction
There are a variety of marker designs. In general, markers consist of a post with a 1 mm dimple or intersecting crosshairs on top. The marker most commonly used by UNAVCO is the dimpled monument pin, or "Bevis pin." The Bevis pin is a 6-inch long, 1/2-inch diameter stainless steel pin machined with notches on the sides to prohibit rotation and a 1 mm dimple on the top. Machine and installation instructions are given below.
Approximate Cost
$15-50; varies depending on marker design.
Materials
pin

epoxy or quick-setting, expansive concrete and water
Tools
battery-powered drill

tube to blow rock flour out of the hole

level (optional but preferable)

needle-nosed pliers for rescuing pins from over-drilled holes (recommended)
Mount Commonly Used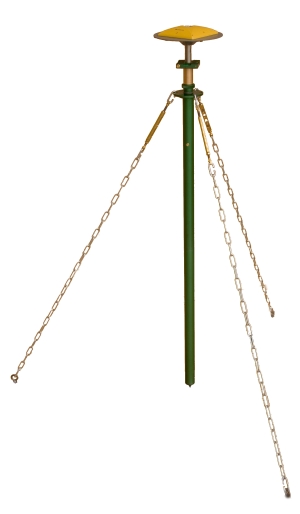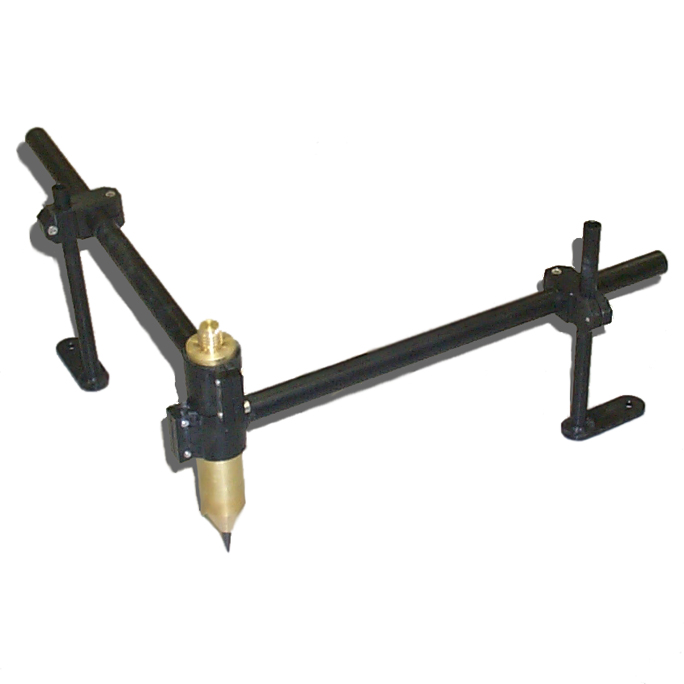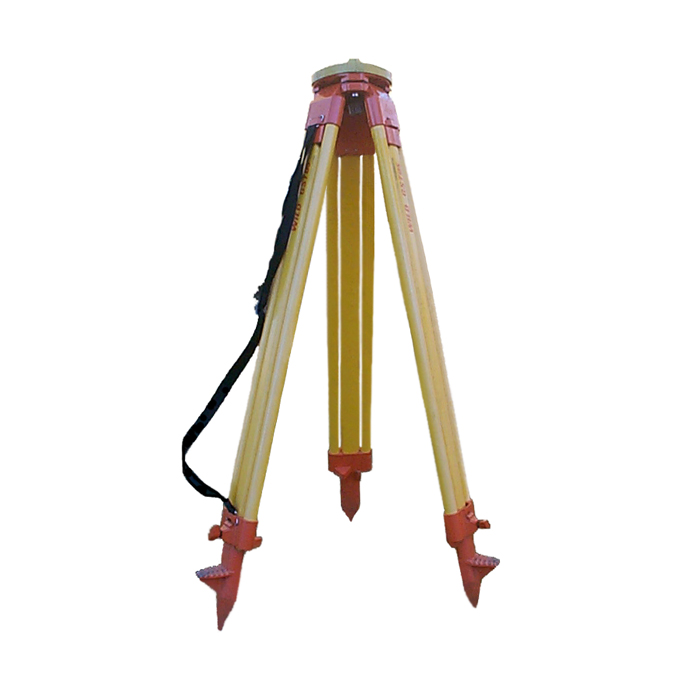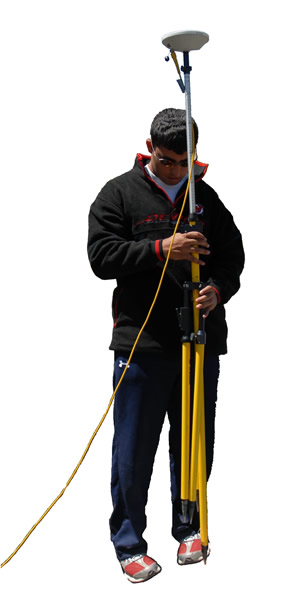 Many mounts can be used with a monument pin, including the Tech 2000 mast, UNAVCO fixed-height spike mount, standard, short, or fixed-height tripod, or bipod. See the UNAVCO Resources: GNSS Antenna Mounts page.
Send questions or comments about this page to Support (support

unavco.org).