Permanent Station Enclosures - Commercial Electrical Enclosures
Permanent Station Enclosures - Commercial Electrical Enclosures
Back to Permanent GNSS Station Enclosures summary page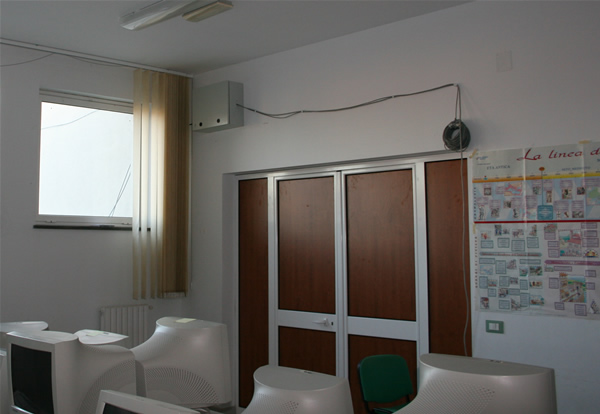 Wall mounted enclosure used in Calabria, Italy (site TVRN).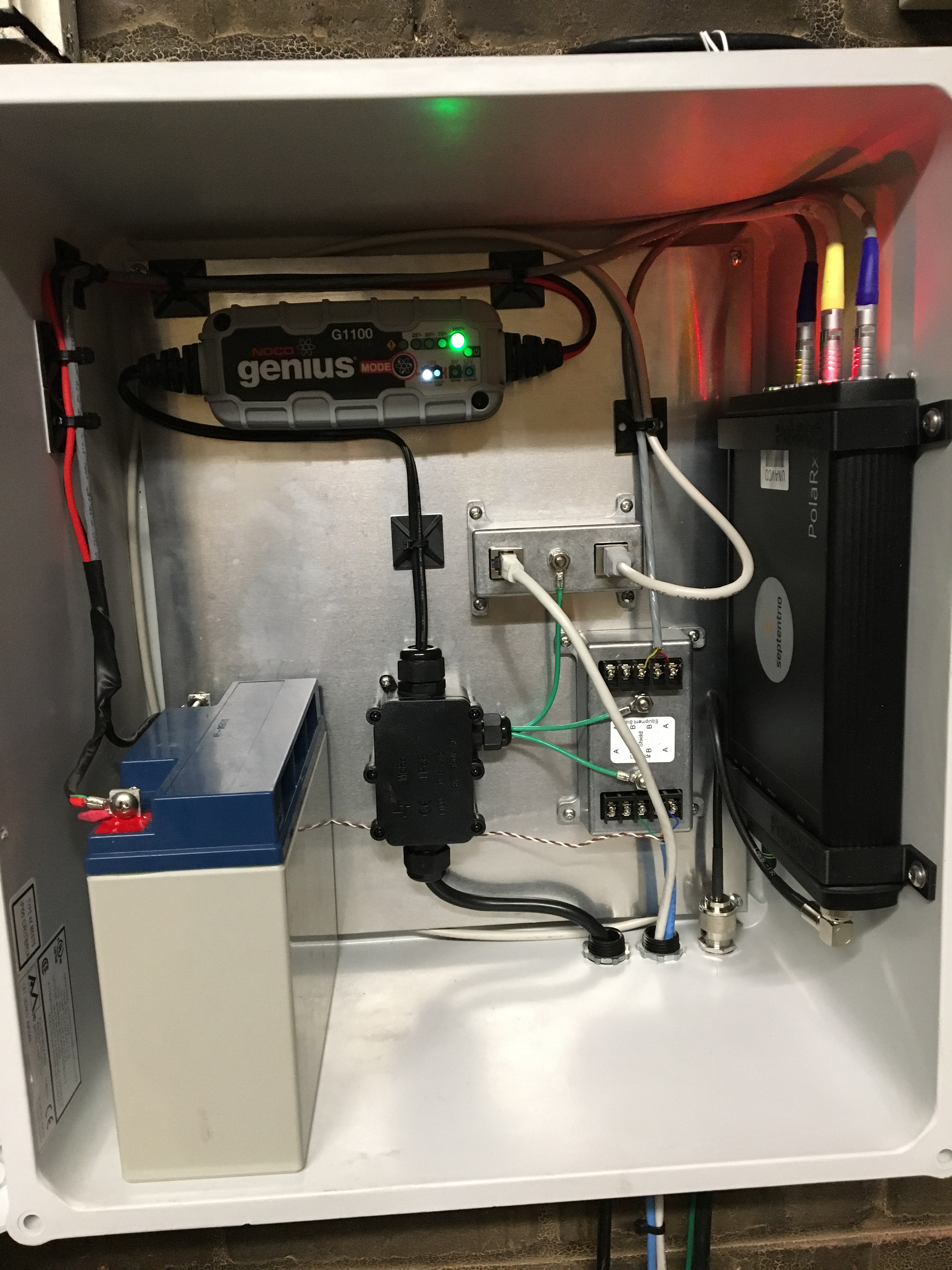 NEMA electrical box used at Princeton University (site PTON).
NEMA enclosure used at station NGS/CORS station EPRT. Placed on a shelf, not wall mounted.
NEMA electrical boxes are often sturdy, made of either strong plastic or of metal, and may or may not be weatherproof. Typical price range is about $100-$300.
Parts list for the NEMA enclosures, as shown here:
Septentrio PolaRx5 and Leica GNSS receivers and cables

GNSS antenna cable (pigtail)

antenna cable surge protection (EMP)

Genius G1100 Intelligent battery charger/tender

AC power strip with surge protection (outside of box)

Ethernet surge protection

RS232 surge protection (for met pack)

sealed 18 Ah battery

LED voltage indicator