UNAVCO Polar Services Trimble NetR9 Campaign Kit
UNAVCO Polar Services Trimble NetR9 Campaign Kit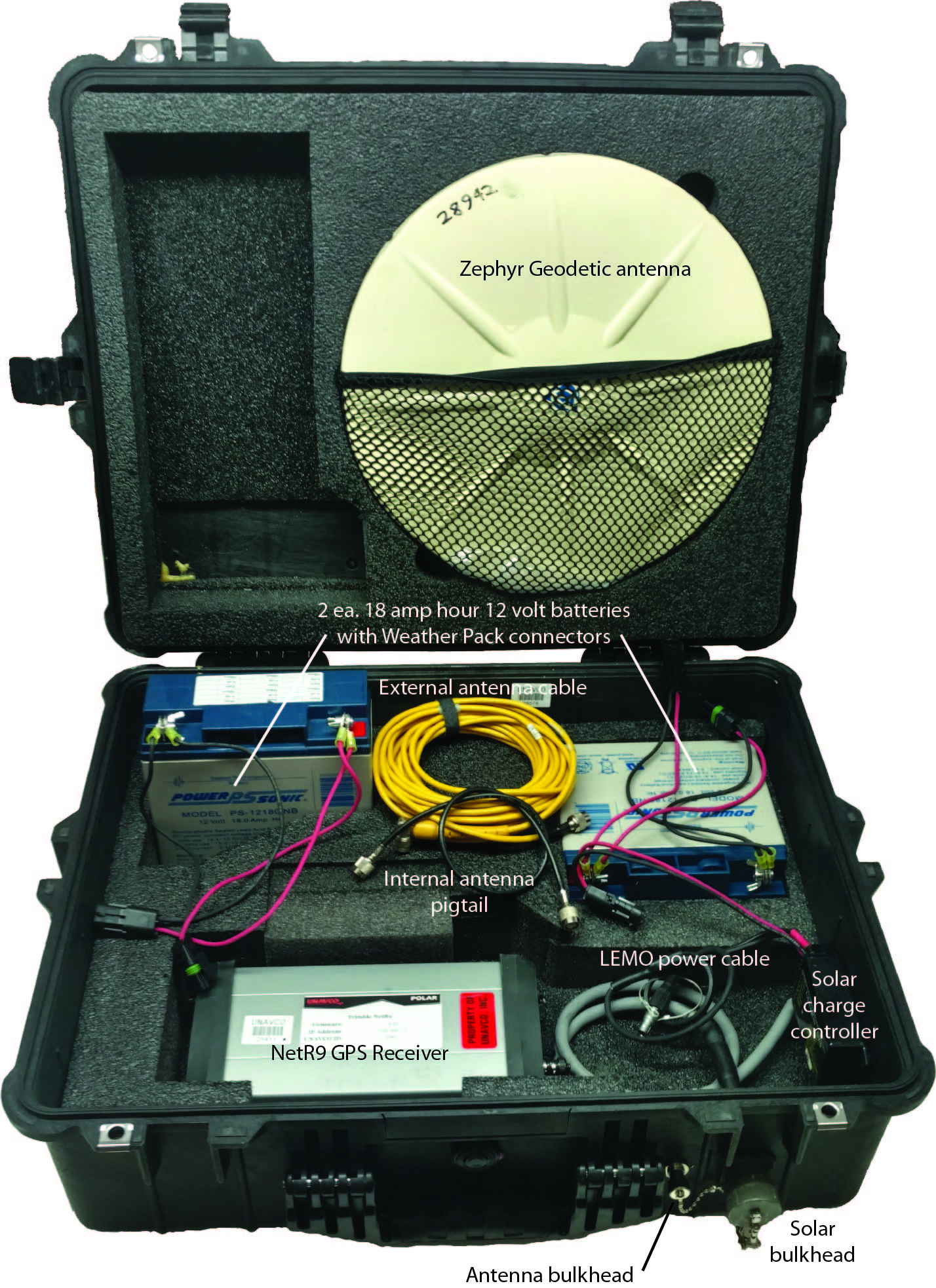 UNAVCO Polar Services provide campaign kits suitable for Polar environments. These kits are designed for use with a Trimble NetR9 and R7 receivers and a Zephyr Geodetic GPS or GNSS antenna. The Polar campaign kit can be used for long summer deployments of weeks or months and installed on rock or snow/ice. For year round deployments see Polar Remote Station Technology . Bulkheads for solar, antenna cable, and RTK radios allow for rapid deployment and the weathertight case is suitable for cold and snowy environments. The system be used with various solar configurations, monuments and antenna mounts. Maximum weight of the kit is approximately 50 lbs. See the attachment at bottom of the page for a quick setup guide.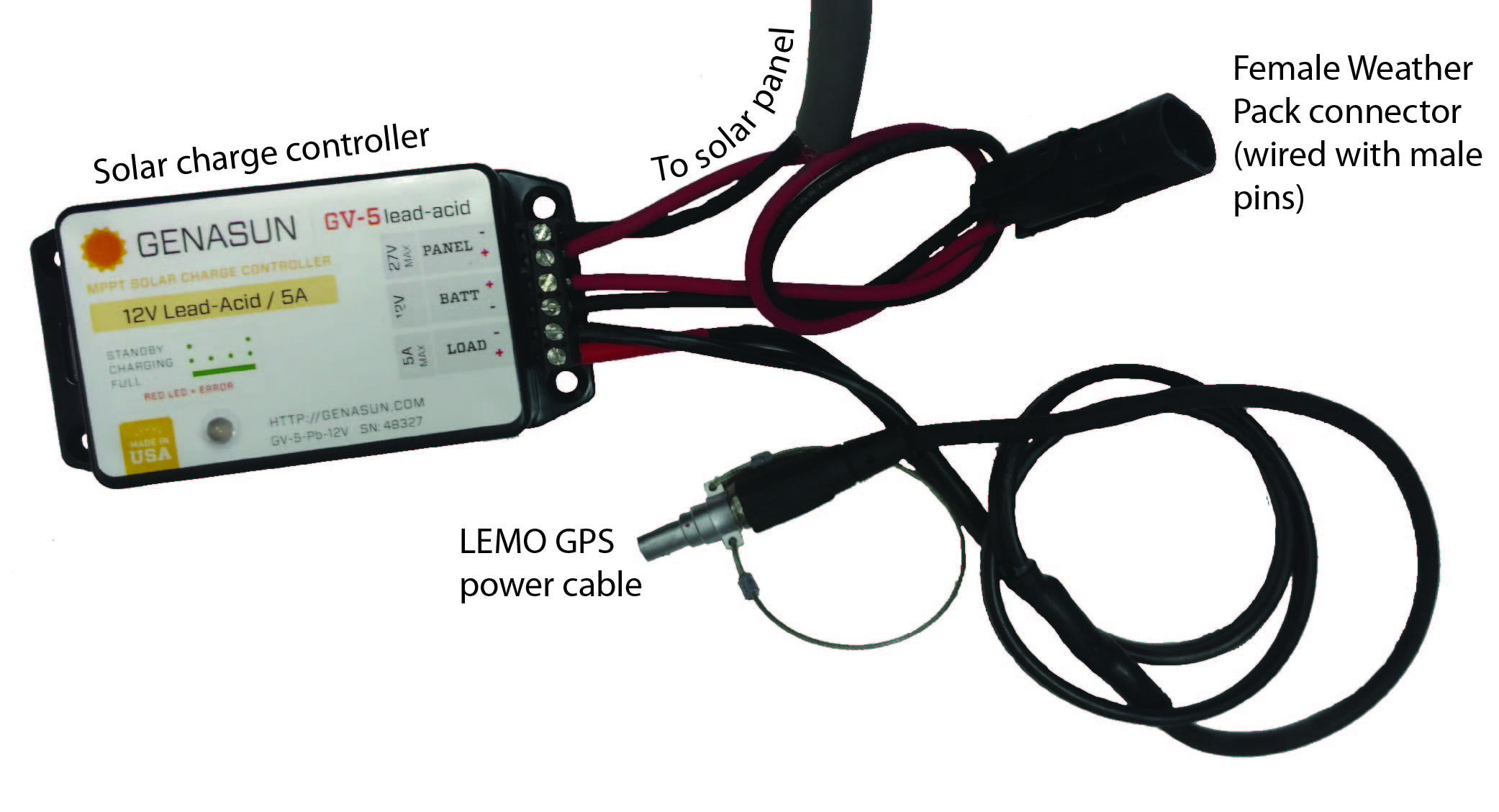 A Genasun GV-5 charge controller is attached to the side of the Pelican case with Velcro and is pre-wired to connect to the solar panel, batteries and power the GPS receiver.
Components
Additional Resources
Posted by:

Joe Pettit

- August 15, 2016. This article has been viewed 520 times.
Online URL: https://kb.unavco.org/article/unavco-polar-services-trimble-netr9-campaign-kit-853.html
Powered by PHPKB (Knowledge Base Software)